Kitchen Treasures: Vanilla Sugar
I don't recall the exact moment that I was first introduced to vanilla sugar, though it certainly was in France. May have been during my study-abroad time in Dijon, seeing my host family using those little envelopes of sucre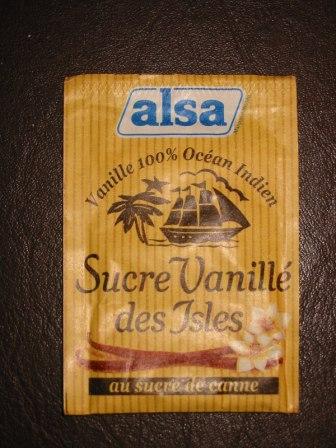 vanillé in a recipe. And it certainly came up a number of times when back in France working and cooking at La Varenne. Packets such as this one seemed to be a common staple in home kitchens, though I've never seen them available in the States.
Luckily nothing could be simpler to make, really. You can start either with a whole vanilla bean split lengthwise, or one from which you've scraped the seeds for another use. Choose an airtight container–mine is a large peanut butter jar–add the vanilla bean, cover with granulated sugar, and seal. Now just be patient, set it in the cupboard and give it a good week to infuse before your first use. As more vanilla beans make their way through your kitchen, add more to the jar. And each time you use some of the vanilla sugar, fill the jar again with more granulated sugar. I make a point of tossing things around to distribute the infused sugar with the new quickly as possible. This jar has been on my shelf for a couple of years now, the 6 or so beans in there now still giving off wonderful essence and flavor.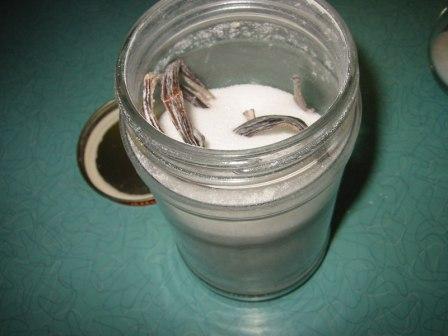 It's kind of hard to imagine a recipe in which vanilla sugar would not be a delicious replacement to regular granulated sugar. The subtle flavor comes through best, certainly, in less complex recipes. I use vanilla sugar in batches of homemade ice cream, in hot chocolate, for the layer of caramelized deliciousness on top of crème brûlée, in the batter for sweet crêpes, in poaching liquid for fruit. Possibilities are endless. I try not to go through it too fast, though, so that each new addition of sugar to the jar has good time to gain that infused vanilla flavor and aroma before it's used.
I know it's a little early to be thinking about this year's holiday gifts, but maybe a little "note to self" about making up big batch next fall to give away in pretty jars at the holidays? With a little card attached that tells how to use the sugar and how to perpetuate the supply, this is one homemade gift that has delicious potential to keep on giving.
2 Trackbacks / Pingbacks for this entry