As part of the natural evolution of publishing, my writing in recent years has begun to show up more and more in the digital sphere — not just on
the printed page. E-book counterparts to print books I've written area available through a range of platforms, including iBooks (link below) and Kindle.
And now I am also beginning to produce titles with the intent of direct-to-digital publishing, no paper version available. For the time being, these are being distributed solely through Kindle and are available through the link below (which also includes some digital versions of recent print books I've done). NOTE: you don't need a Kindle device to read a Kindle book; simply go to this link and download a free Kindle reader app that can be used on an iPad, Android, PC, MAC and a range of other devices.
Cynthia Nims Kindle Store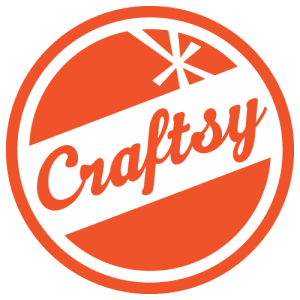 I have also joined the ranks of some talented colleagues in the world of online teaching. Through the wonderful, dynamic platform of Craftsy, I first created a cooking class called "French Home Cooking: The Essential Techniques" (that link give you a 25% discount on the class.) It features over 2 1/2 hours of instruction, walking through many basic, core techniques that–one you have them mastered–open a whole world of creative and delicious possibilities in the kitchen. Among recipes featured are cheese soufflé, fish chowder, beef & mushroom stew and luscious vanilla-bean ice cream.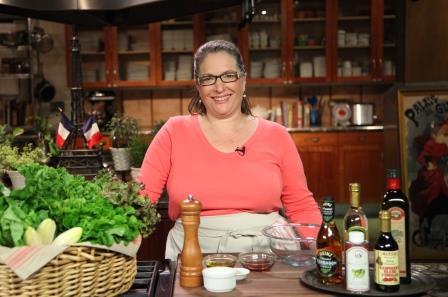 My second class "Homemade Salty Snacks" was released a few months after the first, and goes into that realm I love enough to have written a cookbook on the subject as well! It takes students from quick and easy popcorn and toasted nuts to homemade soft pretzels, with plenty of other savory treats in between (crackers, chips, bread sticks and more).
The Craftsy platform is great, it allows you full, forever access to the content, there are nice features like a repeat button to review a technique again, note-taking options, you can post a question to the instructor, and even post photos of your results when you try the recipes yourself. It's a great community-building site for those who love all sorts of crafty-arty endeavors.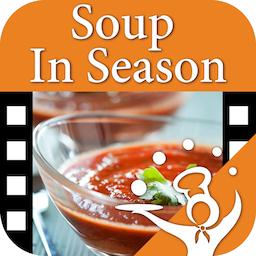 I've also dabbled in the culinary app realm a bit. I wrote content for a sort of mini-cookbook that lives only in digital form. My "Soup in Season" is one of four from the Informed Chef series, which garnered some attention early 2012 as a nominee for "Outstanding Use of New Technology" at the IACP awards in New York City! Here's a little video preview.