As part of the natural evolution of publishing, my work is beginning to show up more and more in the digital sphere — not just on the printed page.
I don't do a whole lot of writing exclusively for web platforms (aside from my own blog of course!), but did really enjoy this opportunity to delve into one of my favorite topics — game night — for Epicurious, featuring tips and planning ideas and some recipes from Gourmet Game Night.
A few of my more recent books have been published in ebook form, and you can find those titles–which includes my latest project, Salty Snacks–by clicking this botton: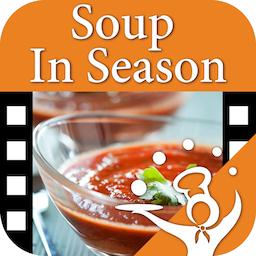 I've also dabbled in the culinary app realm a bit. I  write an app for a sort of mini-cookbook that lives only in digital form. My "Soup in Season" is one of four from the Informed Chef series, which garnered some attention early 2012 as a nominee for "Outstanding Use of New Technology" at the IACP awards in New York City! Here's a little video preview.